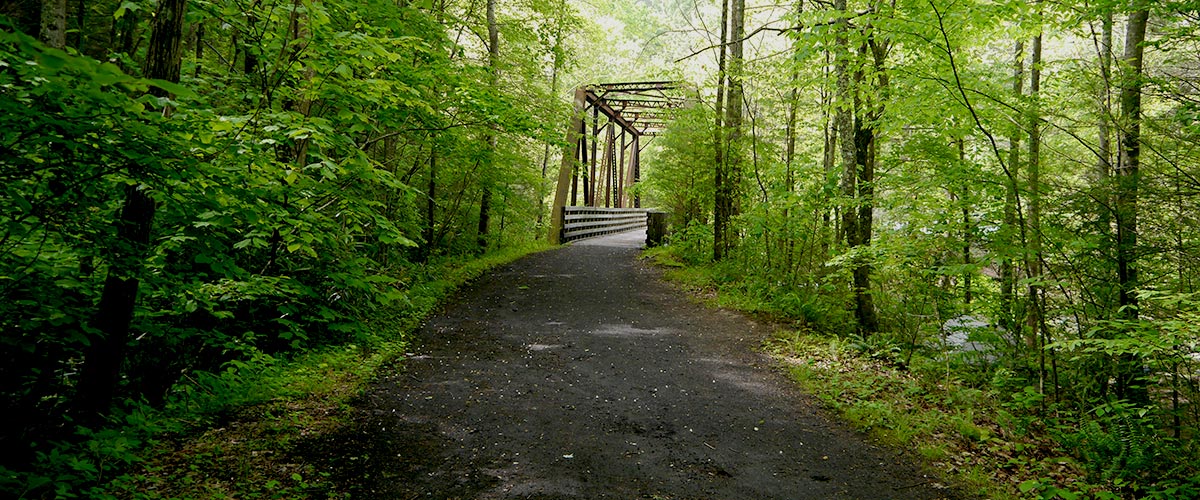 ---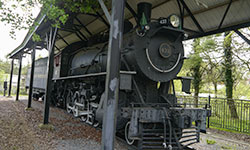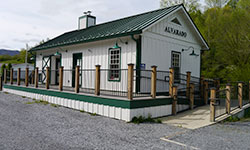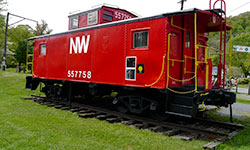 Virginia Creeper Trail
The Virginia Creeper Trail, is a National Recreation Trail, began its life as a Native American footpath. Later, European pioneers and explorer Daniel Boone used the trail. Shortly after 1900 the Virginia-Carolina Railroad was constructed from Abingdon, VA to Damascus, VA. In 1905 the line was extended to Konnarock, NC and Ekland, NC. The train hauled lumber, iron ore, supplies and passengers along its 76-mile route. The railroad ran its last train on March 31, 1977.
The Creeper Trail is a very popular 35 mile rail trail located in Southwestern Virginia. Nestled in a picturesque valley where the Beaverdam and Laurel creeks converge, this is a genuine paradise for those who love the outdoors, offering some of the best trout fishing in the world. The Virginia Creeper Trail has many natural and historic attractions and is supported with many businesses including bike shops, bike rental services and shuttle services. Local people still debate how the trail got its name. Some say it comes from the Virginia Creeper vine that grows prolifically in the area. Others say it comes from the slow struggling movement of the early steam engines as they climbed the mountains. The last steam engine, #433, to struggle up the grade is now on display at the Abingdon trailhead.
The trail allows bikers, hikers and horseback riders. Bikers are advised to use moutain bikes or big tire hybrids because of the loose dirt trail surface. The trail is characterized by its extremely high elevation rising over 2000 feet from lowest to highest point. Many Virginia Creeper Trail riders choose to use a shuttle service that allows them to start at the top trailhead called Whitetop then ride either 17 miles downhill to Damascus or to ride the full 35 miles to Abingdon.The 17 mile stretch of the Virginia Creeper Trail from Whitetop Station to Damascus is quite literally all downhill!
Fishing on the Virginia Creeper Trail: At mile 8, the trail passes the north end of South Holston Lake, known for its smallmouth bass. The big reservoir, most of which lies in Tennessee, also provides excellent crappie fishing, along with largemouth bass, channel catfish, flathead catfish, and bluegill. In spring, white bass, and recently, walleye, run out of the lake and up the South Fork of the Holston, which parallels the trail to mile 13. However, access is limited, and visitors must obtain landowner permission if they have to cross private property to reach the water. East of Damascus, the trail parallels Whitetop Laurel Creek, one of the state's best streams for stocked trout. Above the Straight Branch tributary, Whitetop Laurel is a native trout stream. Special regulations apply. Licenses are sold at Food City in town.